Thorsten Overgaard is a Danish feature writer and photographer who contributes stories and unique branding to magazines, newspapers and companies through exclusive and positive articles and photos. His work is being printed in Danish and international magazines, some of which are available via WireImage, Getty Images, Redferns and Associated Press. Some photos are available as limited signed editions online and from galleries
Ask me anything
November 6, 2013
Stacee Jaxx takes a moment to ponder the ultimate guitar chord… -TeamTC
November 3, 2013
Japancamerahunter.com presents "In your bag No: 676" Thorsten von Overgaard part 2 in the most enormous of bag posts, Thorsten shares with us his day bags for walking about photographing a whole day with Leica M240 in a city anywhere in the world. Come and have a look, they are very cool. See the photos and the article at  http://ow.ly/qbrmH 
October 31, 2013
The "Louis Freedom Train"
When I travel, I call it the "Louis Freedom Train" because the trolley is packed with Louis Vuitton cases and bags. It is also a moment of FREEDOM when I leave for a new adventure. My travelling always consists of one bag with cameras and one bag with computer gear. Only suitcase(s) are checked in.
Touch the image to read the article: http://www.33avenue.com/thorstenbag/
(via nouveaurich)
October 27, 2013
The "Louis Freedom Train"
When I travel, I call it the "Louis Freedom Train" because the trolley is packed with Louis Vuitton cases and bags. It is also a moment of FREEDOM when I leave for a new adventure. My travelling always consists of one bag with cameras and one bag with computer gear. Only suitcase(s) are checked in.
Touch the image to read the article: http://www.33avenue.com/thorstenbag/
October 25, 2013
Japancamerahunter.com presents "In your bag No: 676" 
Thorsten von Overgaard part 2 in the most enormous of bag posts, Thorsten shares with us his day bags for walking about photographing a whole day with Leica M240 in a city anywhere in the world. Come and have a look, they are very cool.
See the photos and the article at  http://ow.ly/qbrmH 
October 10, 2013
"He kidnapped me last year and has been taking me around the world ever since."
August 31, 2013
The last evening of our stay in New York after the Overgaard Workshop New York, we were stopped by a Canon photogarpher by Madison Square Park, "Hey, can I take a picture of you?" I thought, why not, it was the last night and Joy would never turn down a chance to pose, even without makeup. He told us he had photographed more than 5,000 people for his project People of New York. 
Turned out he has more than a million followers on Facebook and is turning the project into a book in 2013. The picture got 19,000 likes in few hours. Plus a lot of comments about the shes, the jeans, the cameras, if Joy was really kidnapped - and if so - against her will?  Photo by Brandon Stanton.
(via Thorsten Overgaard's Photography Pages - On The Road with Thorsten Overgaard · July 2013 Journal)
August 24, 2013
#pebble #smartwatch #fashion #technology #orange #pebble www.getpebble.com #thorstenovergaard #design #bluetooth #alerts #text #mail #gps-tracker
August 3, 2013
The Salzburg Collection art prints by Thorsten Overgaard · Leica Galerie Salzburg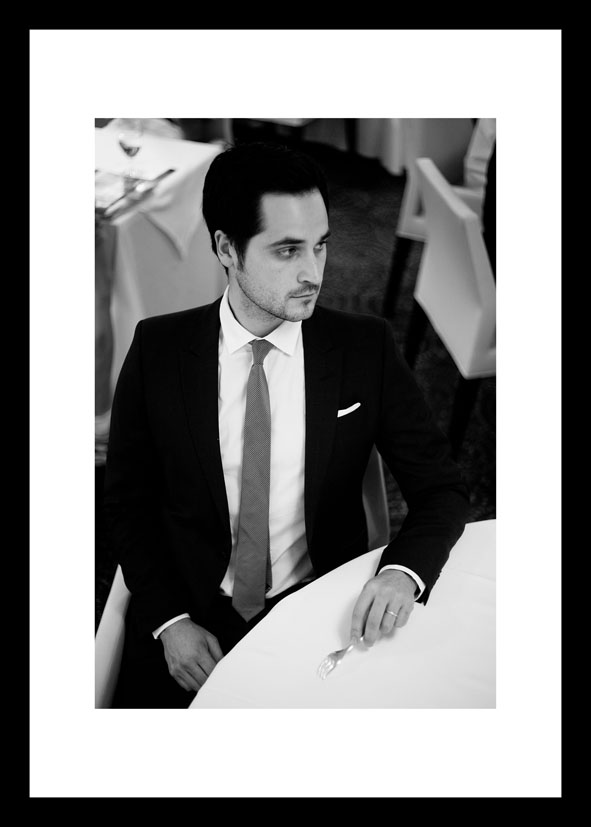 July 23, 2013
Sexy stuff for the worlds most sexy camera - The Leica M9
(via leica.overgaard.dk - Thorsten Overgaard's Leica Pages - Leica M9 Digital Rangefinder Camera - Page 7: Color calibrators · X-Rite · Billingham Bags · Shootsac · Camera straps · sexy lenses and more …)
July 22, 2013
(via Thorsten Overgaard of Denmark · Photographer · Portrait Photo · Documentary · Reportage · PR · Advertising · Architecture · Education · Seminars)


How to book Thorsten Overgaard for photography
I travel all over the world photographing people and atmosphere, judging photo compeitions, teaching workshops and one-on-one. I travel to about 20+ countries a year so chances I come to a place nearby the subjects you needs to get photographed in my style are quite good. 
July 22, 2013
(via overgaard.dk - Thorsten Overgaard Photo Seminar and Advanced Workshop in Hollywood, Los Angeles)
July 2, 2013
"He kidnapped me last year and has been taking me around the world ever since."
May 31, 2013
The first article in my Leica M 240 installment will be released via the newsletter first. To get the article, sign up for the newsletter for free at the top of the website http://www.overgaard.dk/thorsten-overgaard-photography-lounge.html
May 2, 2013
#thorstenovergaard #fashion #cameraporn #camerabags #saddlebags #leica #goyard #paris @goyard